Tuesday, July 25, 2006
Before I forget: I owe Carl Brookins a big debt of thanks. At dinner Friday night they passed the hat to pay the check, and all I had was a credit card. He covered for me, and though I payed him back later - thanks, Carl.

Saturday morning dawned bright and early - it was almost a shame I missed it. I slept in and lazed around, and didn't make it out for breakfast until 9:30 (VERY late by my standards). So as I was sitting there in the lobby eating a Danish, I thought to myself, Where are all the people? The place was deserted. So I got out my handy-dandy schedule and discovered that the panels started at nine.

So I blundered into the "Writing about home away from home" panel half an hour late, and promptly made an ass of myself by asking a question that had been answered in my absence. After that I thought it best to keep quiet until I slunk away to the ten o'clock panel.

In which Sean Doolittle, Megan Abbott, and Jonathan Santlofer talked about women writing crime.





Megan pretty much whipped their asses.

After that, it was off to the ballroom to watch three Texans brag. Harry Hunsicker, Bill Crider, and Jesse Sublett talked about Texas Noir.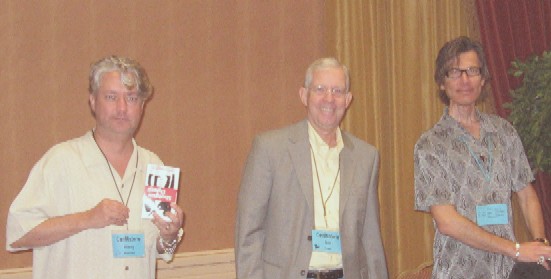 Among other things, I learned that Jim Thompson grew up in Fort Worth, where he went to high school while working at a local hotel as a night bellhop. His duties there included procuring booze, drugs, and women for the guests, with occasional side gigs as a gigolo.

After lunch in the hotel cafe with The Usual Suspects, I headed to the obligatory Poetry panel. Of particular note was James Crumley's better half, Martha.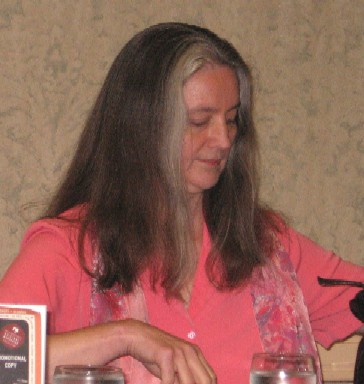 Someone mentioned that if you want to be poor, be a writer, but if you want to be destitute, be a poet, which prompted Reed Coleman to recall that when he took poetry in college, Alan Ginsberg and John Ashbery were on the faculty. Two of the greatest Twentieth-century American poets were supporting themselves by teaching.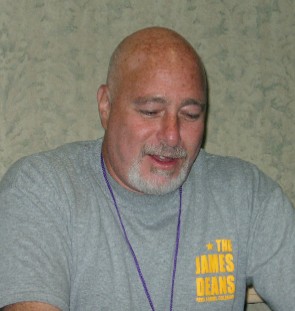 Reed's shirt pimps his book.



Next up was Libby Fischer Hellman, who talked about her Ellie Foreman novels, here next book (a private eye novel spun off from the Foreman series), and then read from a short story with a somewhat different protagonist - a female hitman.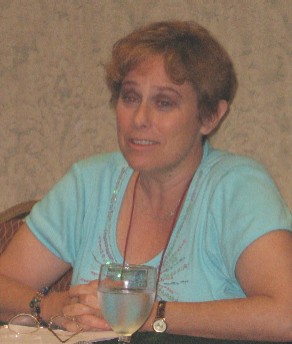 Then a little deja vu: The "Damn Near Dead Again" panel. Bill Crider got off the best line when he remarked that the western Rio Bravo had something for everyone: "When I was younger, I identified with Ricky Nelson. When I got a little older I identified with Dean Martin. Then I identified with John Wayne. Now I identify with Walter Brennan!"

Last panel of the day was a reading by the Unofficial New York Crime Writer's League - Wallace Stroby, Jonathan Santlofer, Reed Coleman, and Megan Abbott.





The ubiquitous Judy was also there. I kept forgetting her name, until I settled on the mnemonic "Judy BabaLouie".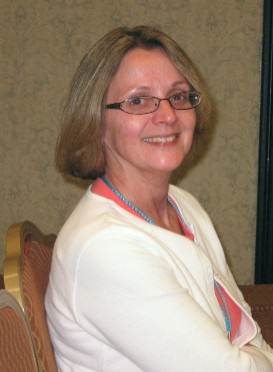 Judy Bobalik



I was a little disappointed with the banquet. For starters, I was the only one who dressed up (my new red tie was particularly sharp), then some of the younger crowd decided to ditch: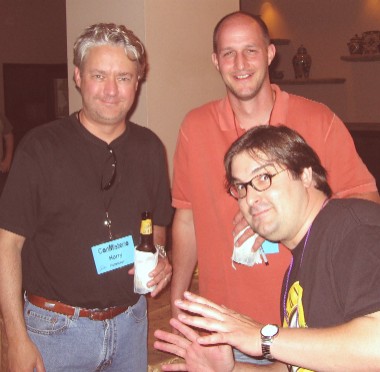 So long, suckers!



Bill Crider turned out to be an excellent choice as toastmaster, though, giving a very funny speech. Did you know he was James Crumley's cousin? He sat at the table next to me with Jan Grape and Richard Moore.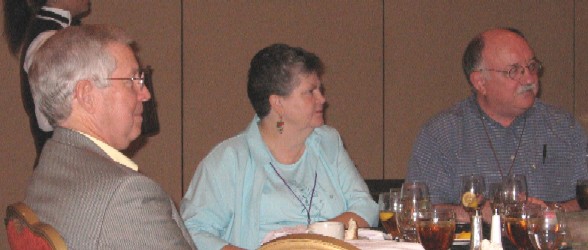 Afterwards Lee Billings and I wandered around for a while looking for something to do - even the hotel bar was dead - until we ended up in the hospitality suite.

And that was a bit of luck, because Bryan Barrett, Bill Crider, and Richard Moore were up there talking books. I am a book geek, but if I live to be a hundred I'll never be half the book geek that those guys are. At one point I mentioned Richard Sale, the only pulp author who went to Washington & Lee University (my alma mater), and Richard said, no, that Elliot Chaze (author of Black Wings Has My Angel) also went to W&L. Not only that, but they attended at the same time, and must have known each other.

I also learned why most Gold Medal paperbacks are not particularly valuable: they literally printed a million copies of each title.

So I sat there until midnight listening to those guys, then we all staggered off to our rooms.
posted by Graham Powell at 10:06 AM